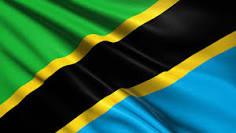 Unexplained wealth orders allow states to, among other things, prosecute corrupt officials and confiscate the proceeds of corruption on the basis that the unexplained wealth is evidence of corrupt conduct. Many are of the view that given the difficulty of proving corruption, it is in the public interest to require public officials to explain how they acquired their wealth. Following this logic, the criminalization of illicit enrichment is essentially rooted in the contractual and fiduciary responsibilities that a public official assumes on taking up his post. This explains why the public official is the primary subject of this offense.
Under Tanzania's anti-graft law, public officials convicted of possession of unexplained wealth face a sentence of up to seven years in jail, a fine or both.  Businesses have long said corruption and government inefficiency are major obstacles to investing in Tanzania, which ranked 116 out of 176 countries in Transparency International's 2016 corruption index. 
The late president John Magufuli, who was in office between November 2015 to March 2021, vowed to root out the "cancer" of high-level corruption that had long bedeviled economic growth in the east African nation. He ordered the immediate dismissal of more than 9,900 civil servants after a nationwide verification of academic credentials uncovered workers with forged school and college certificates. The crackdown on academic fraud came after another purge launched in March 2016 discovered more than 19,700 "ghost workers" on the country's public sector payroll. Several senior public officials, including the head of the government's anti-graft body, the tax chief, a senior railway official and the head of the port authority were dismissed.  Therefore, it is safe to state that, the crackdown of corrupt officials by the late president John Magufuli government applying the unexplained wealth laws, has been able to score Tanzania some positive points moving them from 116 of 180 in 2016 to 87 of 180 in Transparency International's 2021 corruption index.
The application of the Unexplained Wealth Orders can also be seen in the activities of the state-run Prevention and Combating of Corruption Bureau (PCCB), which has  secured a magistrate's order freezing the assets of Godfrey Gugai, its chief accountant who is about to be charged with corruption offenses and other related offenses. They include six vehicles and 40 apartments, houses and prime plots in the commercial capital Dar es Salaam and other major urban centers. 
Worthy of note is the fact that UWOs are not, and were never intended to be, the silver bullet in asset recovery cases. They are simply a tool authorities can use as a precursor to recovery proceedings.
It is recommended that the arms of UWOs should be stretched to private sectors. This is a key way to bolster authorities' use of UWOs and ensure a greater success in civil recovery proceedings generally.