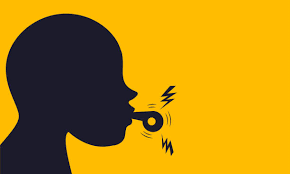 It is absolutely important to encourage employees to report wrongdoings, and also protect them when they make such reports. This is essential in order to prevent corruption in both public and private organizations.  Employees are usually the first to notice wrongdoings in the workplace, being always present and actively involved in the day- to- running of organizations.
These employees have to do so without the fear of retaliation from their employers. The act of speaking up is called "Whistleblowing" and the person who reports is referred to as a "whistleblower". This article considers Whistleblower protection in the US.
An individual, either an employee of a company or a government agency, who discloses information to the public or higher authorities about any wrongdoing in the form of fraud, corruption, etc. is known as a "Whistleblower".
There are instances where whistleblowers faced retaliation from their workplace. Retaliation may be by laying off, demoting, denying overtime or promotion, disciplining, denying benefits, intimidation or harassment, threats, excluding an employee from training meetings, reducing or changing pay, isolating, ostracizing, mocking, falsely accusing the employee of poor performance, blacklisting, reporting or threatening to report an employee to the police or immigration authorities, denying promotion, etc. because the employee exposed a wrong. 
These whistleblowers, therefore need some form of protection, or should at least have some form of security.
WHISTLEBLOWER PROTECTION IN THE UNITED STATES (U.S)
In the U.S., Five agencies under the department of Labor enforce whistleblower and anti-retaliation laws.
The Mine Safety and Health Administration;
The Office of Federal Contract Compliance Programs;
The Wage and Hour Division;
The Veterans' Employment and Training Service.
These agencies ensure healthful working conditions and safety rules for U.S Miners, prohibit discrimination, enforce federal minimum wage, protect employment rights and promote employment opportunities etc.
These protection laws guarantee freedom of speech for workers and contractors in certain situations. Whistleblowers are protected from retaliation for disclosing information that the employee or applicant reasonably believes provides evidence of a violation of any law, rule, regulation, gross mismanagement, gross waste of funds, an abuse of authority, or a substantial and specific danger to public health or safety.
CONCLUSION
On the 22nd of October, 2022, the Securities and Exchange Commission 'SEC', announced an award of over $114 million was awarded to a whistleblower who according to Jane Norberg, "After repeatedly reporting concerns internally, and despite personal and professional hardships, the whistleblower alerted the SEC and the other agency of the wrongdoing and provided substantial, ongoing assistance that proved critical to the success of the actions". The identity of this whistleblower is protected and tagged 'confidential by the SEC.
There is also a non-ending list of whistleblowers associated with events that are considered notable enough and have been written about in the U.S.